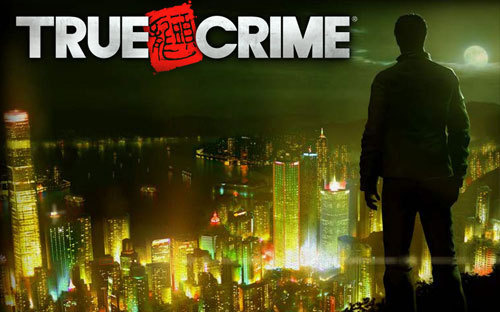 True Crime: Hong Kong
is an upcoming video game currently being developed by United Front Games and will be published by Activision. This is the third installment and a reboot of the
True Crime
series, and is the first not to be developed by Luxoflux. The game takes place in Hong Kong and focuses on an undercover operation to infiltrate the Triads. It is currently set to be released in the fourth quarter of 2010 for the Xbox 360, PlayStation 3, and Microsoft Windows platforms.
True Crime: Hong Kong, like its predecessors, focuses on a police officer attempting to bring down criminal factions. The game takes place in Hong Kong with players assuming control of Detective Wei Shen, an officer of the HK Triad Bureau. Wei has been assigned to go undercover and infiltrate the Triad organization called "Sun On Yee". The plot focuses on the moral struggle of Wei to stay true to his mission and stop the Triads while keeping his cover and being as much like the criminals as possible, similar to the central conflict of Splinter Cell: Double Agent.
True Crime: Hong Kong is an open-world, third-person action game that focuses on a police figure attempting to infiltrate the Triad. Gameplay from previous True Crime games will carry over to the game. This includes hand-to-hand combat, driving cars and motorbikes, and extensive gunplay. Extensive emphasis has been put on the action, involving, ability to perform melee combos, counters, grapples and using the environment to freerun and fight seamlessly. As well as ability to perform road stunts such as car jacking in mid car chase.
Development
Edit
True Crime: New York City was met with mixed reviews and did not meet sales expectations. Although a True Crime 3 was said to be in production, these low sales numbers for New York City made Activision cancel a third game and focus on other titles. No mention of another True Crime game was made for several years. Then, on December 12, 2009, Activision debuted the announcement trailer for the series third game, simply titled True Crime, at the Spike TV Video Game Awards 2009. The trailer confirmed that Activision would be publishing and that a new developer, United Front Games, would be developing in place of traditional True Crime developer Luxoflux. The game will be released for Microsoft Windows, Xbox 360, and PlayStation 3. Pre-order at GameStop to receive exclusive in-game unlocks: a bonus undercover cop mission, the supercharged cop cruiser, and the elite SWAT uniform which boosts your in-game health.