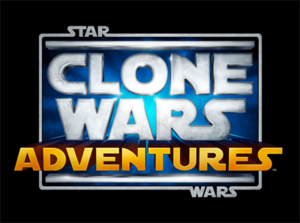 Clone Wars Adventures is an upcoming 2010
massively multiplayer online adventure
game developed by Sony Online Entertainment (SOE) set in the
The Clone Wars
television series of the Star Wars universe. The game will follow a similar business model to the popular SOE MMO, Free Realms. However, unlike Free Realms the game will be released at retail, though the game is free-to-play.
Ad blocker interference detected!
Wikia is a free-to-use site that makes money from advertising. We have a modified experience for viewers using ad blockers

Wikia is not accessible if you've made further modifications. Remove the custom ad blocker rule(s) and the page will load as expected.